Fina recensioner i Canberra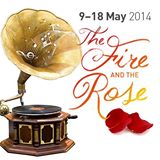 Uppsala Kammarsolister har precis avslutat sina konserter på Canberra International Music Festival och styr strax kosan hem mot Sverige igen med fina recensioner i bakfickan.
Så här skriver Canberra City News om Klara Hellgrens och Bengt Forsbergs framträdande  den 12 maj:
Performing on a glorious 1773 Antonio Gragnani violin and accompanied by Bengt Forsberg on piano, Klara Hellgren contributed a compelling account of Igor Stravinsky's six-part "Suite italienne", a piece which Alma Moodie performed in concerts with Stravinsky himself. This intricate suite with its contrasting movements provided an excellent showcase for Hellgren to display her impressive technique as well as the special qualities of her superb instrument.
Läs hela recensionen http://citynews.com.au/2014/review-singing-violins-inspired-decision/
Canberra City News om Uppsala Kammarsolisters framträdande 13 maj:
Two works stood out, Schulhoff's Sextet and Weber's "Wiegala". Performed by Uppsala Chamber Soloists with cellist David Pereira, Schulhoff's Sextet exemplified high European modernism in its crystalline formal clarity. Shifting harmonic fields and free 12-tone sonorities are unified by overarching dynamic shape. Schulhoff's elegant orchestration balances full bodied dissonances and strong lines with a subtle mastery. Pereira and Uppsala Chamber Soloists performed with artistry and grace, carefully rendering the disparate emotional states – an industrial opening, the mysticism of the second movement and dance-like third, through to its portentous conclusion.
Läs hela recencionen http://citynews.com.au/2014/review-love-triumphs-darkness-extraordinary-concert/
Canberra City News om Uppsala Kammarsolisters framträdande 15 maj.
The highlight of this concert was the appearance on stage of the two glamorously blonde string players, Hellgren and Susanne Magnusson, and the pianist in pale linen. Migot, an accomplished painter, wrote this rhapsodic piano trio for Lilli Boulanger. The ensemble successfully navigated Lutoslawski-like timbral shifts over a sombre harmonic backdrop. Where the piano remained emphatic and sure, moving from chimes to quasi cadenzas, violin and viola produced soaring melodies. So closely matched were the violin and viola that they seemed like extensions of one another rather than separate instruments.
Läs hela recensionen http://citynews.com.au/2014/review-uncomfortable-alliance-musicians-music/