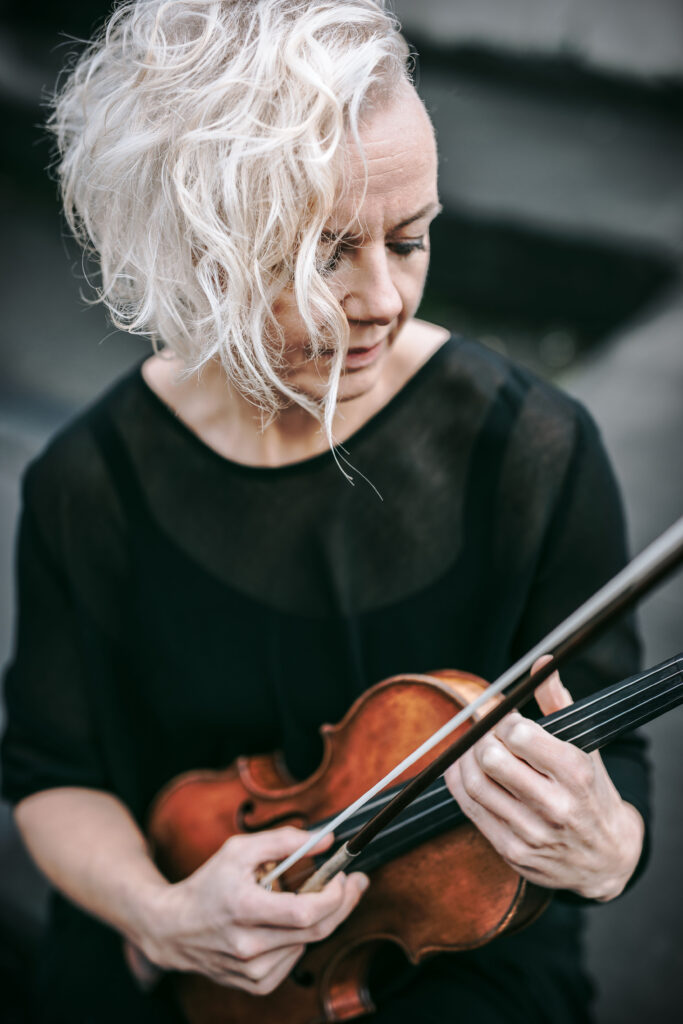 About Klara
Klara Hellgren is one of Sweden's foremost violinists, currently employed as a member of Uppsala Chamber Soloists, a highly eminent string quintet where she plays both violin and viola, and as concertmaster in Uppsala Chamber Orchestra.
Klara regularly performs as a soloist, concertmaster and in various chamber music ensembles, delving into Baroque, Viennese, Classical, Romantic and new music.
Highlights of her solo career include performances with the Royal Philharmonic Orchestra, Gävle Symphony Orchestra and Uppsala Chamber Orchestra working with such conductors as Paul Mägi, Hannu Koivula , Henrik Schaefer and Charles Hazelwood.
Devoted to chamber music, Klara is a founding member of Trio Nova, a piano trio which has had great success. Swedish Television recently broadcasted a program with the trio performing The deadly sins, a tango suite written especially for them by the composer Johan Ullén.
In Stockholm she recently co-founded Ensemble Clairobscure, exploring baroque chamber music.
She has made numerous recordings for the Swedish Radio and discs with labels such as Daphne, Phono Suecia and Naxos "Swedish Society".
She has recently released the CD "Dances of sorrow" – J.S. Bach, Partita No 2 in D minor BWV 1004 for solo violin in an arrangement for solo violin and four voices at the label Nilento Records, recorded in June 2016.
In February 2022, Klara will perform the violin concerto Distant light by Peteris Vasks together with Uppsala Chamber Orchestra.
Klara plays on a Gragnani violin from 1773, kindly lent by the Swedish Järnåker Foundation.
"The highlight of the concert came in the second work , Carl Nielsen's 'Concerto for Violin andOrchestra' (1911).  The interaction between soloist and orchestra was consistently excellent and became a brilliant interpretation of an outstanding viable work. The soloist,  Klara Hellgren, seemed to feel such technical problems as double stops , harmonics , simultaneously arco / pizzicato and swirling scales to be mundane things that exploit the expressive interpretation. Sterling skilful workmanship, rewarded with a standing ovation ."
-Uppsala Nya Tidning, May 2014
"Performing on a glorious 1773 Antonio Gragnani violin and accompanied by Bengt Forsberg on piano, Klara Hellgren contributed a compelling account of Igor Stravinsky's six-part 'Suite italienne', a piece which Alma Moodie performed in concerts with Stravinsky himself. This intricate suite with its contrasting movements provided an excellent showcase for Hellgren to display her impressive technique as well as the special qualities of her superb instrument."
-Canberra City News, May 2014